Our menu
Our wood-fired ovens enhance the flavors of the fresh ingredients we use on every pizza and produce the Napoletana-style pizza from old-world Europe.
ORDER NOW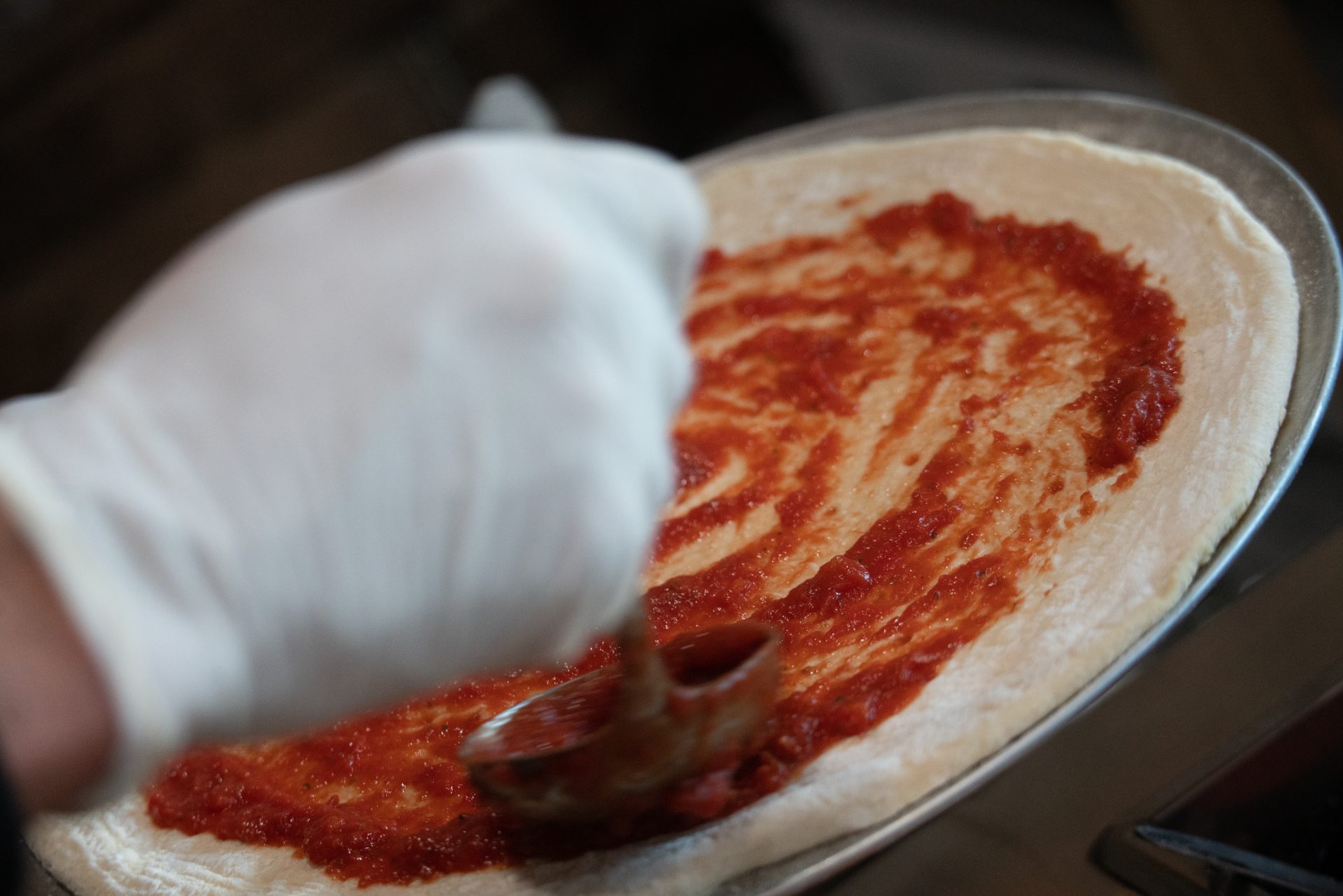 Craft Your Own Pizza
We embrace the ingenuity of our customers by making "Build Your Own" the focus of our restaurant concept.
We give you the opportunity to build your own pizza the way you want to eat it. Pick from over 30 ingredients and we'll construct it for you.
In the event you need a little inspiration, we crafted several of our own signature pizzas for our menu below.
**One Portion Per Severing Per Pizza (Additional Portion $1.00)
Gluten Free Option Available Upon Request (Additional $2.00)
Tomato sauce, sun dried tomato, eggplant, spinach, peppers, mushrooms
Tomato sauce with an overload of pepperoni
Tomato sauce, roma tomatoes, garlic, fresh basil, mozzarella slices. & a drizzle of olive oil
Tomato sauce, pepperoni, ground beef, chicken, roma tomatoes, onions, green peppers, black olive, mushrooms, mozzarella cheese & parmesan cheese
Bianco sauce, mozzarella cheese, ricotta cheese, parmesan cheese, sprinkled with red pepper flakes & fresh basil
Basil pesto sauce, chicken, roma tomatoes. mozzarella slices, finished with a drizzle of olive oil
Mama's pick of just anchovies
& fresh jalapenos
Tomato sauce, gyro meat, tomatoes, spinach, black olives, red onions & feta
Choice of Cheese or Pepperoni
ADD meat for an additional $2.00
Build your own salad with our different leafy-green
mixtures, various toppings and dressings.
Craft your own pasta bowl with your pick of sauce,
meat, cheese, and more!
Bone-in wings flash fried plain and unsauced so they're unbelievably tender and tasty. Tosses in one of your favorite sauces or plain.
Wing Flavors available: Plain, Honey BBQ, Hot Buffalo, Garlic Parmesan or Teriyaki
Cheese Sticks
Onion Rings
Mushrooms
Chocolate Raspberry Delight
Creamy cheese sauce, topped with raspberry & white chocolate, finished with a delicious streusel. Made on our fresh made dough.
Peanut Butter Chocolate Cake
Limoncello Cake
Cheesecake
Tiramisu
Cannoli (2)
Apple Crisp Pizza
>>Ask our staff about our dessert specials<<
Soft Drinks
Bottled Drinks
Draft & Premium Draft Beer
Import Beer
Wine (Bottle or Glass)
Monday - Thursday
11 AM -9 PM
Firday - Saturday
11 AM -10 PM
Address
810 W Corbett Ave
Swansboro, NC 28584